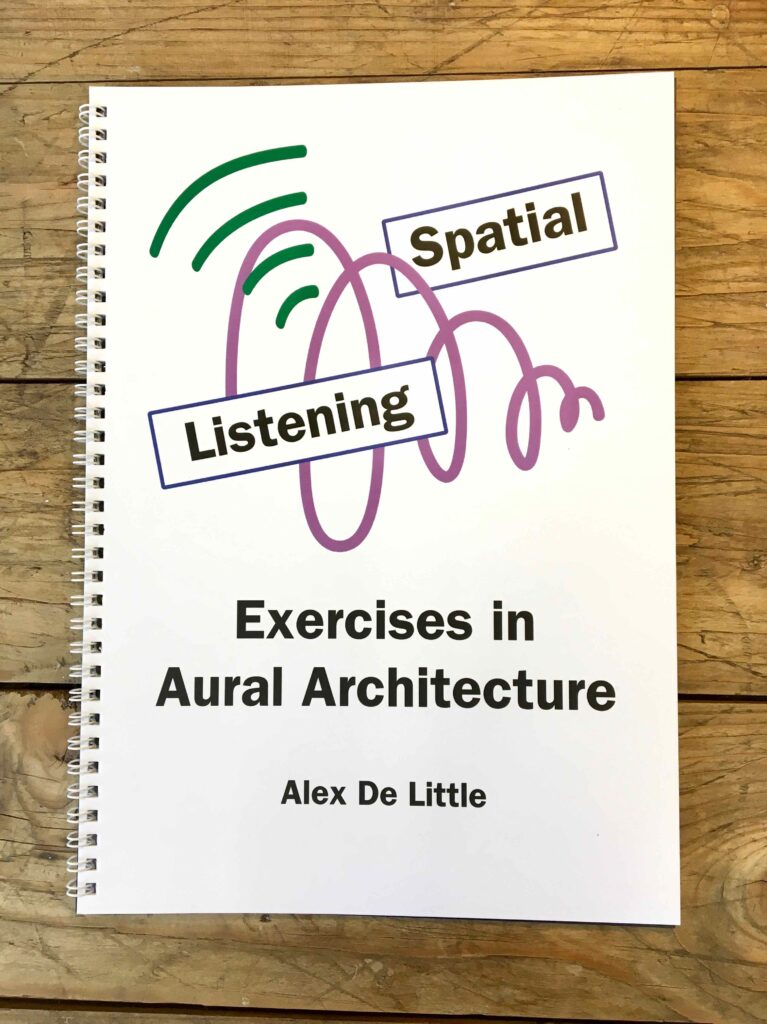 Book publication
Published by the Wild Pansy Press on the occasion of Alternate Languages: Confronting Boundaries, Royal Academy of Arts, London, Saturday 16 March 2019.
Edited by Chris Taylor and Simon Lewandowski
Design by Lisa Stephanides
Spatial Listening is a collection of text scores that are concerned with sounding and listening with and through the acoustic properties of architectural spaces. These scores may be thought of as methodologies for sonically engaging with and understanding the built environment, and may be practiced in multiple contexts: as workshops, interventions or performances. The collection is presented as a workbook that contains an introductory essay, as well as a series of preparatory exercises and activations.
Available for purchase at Wild Pansy Press