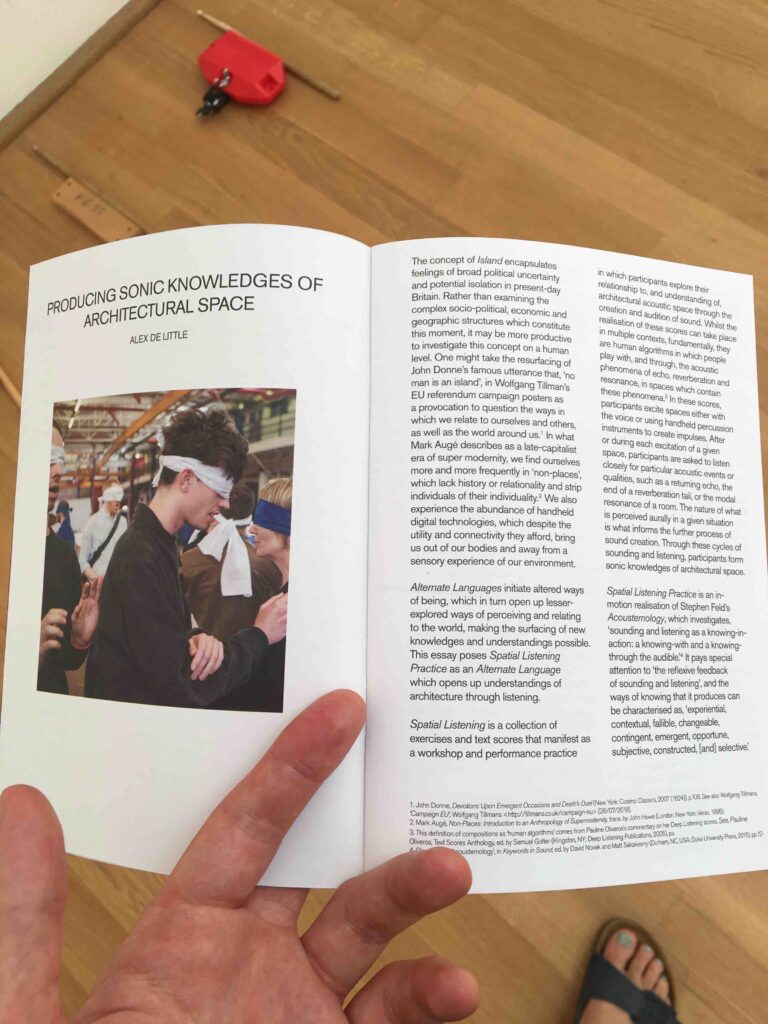 As part of a weekend of programming by the Royal Academy at the Venice Architecture Biennale 2018, I was invited to conduct a series of Spatial Listening workshops at the British Pavilion. 
Alternate Languages responded to the theme of 'Freespace' by investigating alternate approaches to experiencing and engaging with architecture. Aside from my practice, Suzi Willson led sessions on movement and embodiment, and Innua Ellams led a night run and gave a series of readings:  
'Join the Royal Academy in Venice as we animate the interior of the British Pavilion with a programme of performative workshops looking at the means through which we understand, critique and experience architecture.
This weekend programme will bring to the fore our physical, bodily, and emotional presence through an experiential engagement with the space left empty by Caruso St John and Marcus Taylor. Using a series of participatory and performative workshops we will reach beyond verbal discourse to use sound, movement and actions to invite audiences to witness, experience and to participate in developing 'alternate languages' that challenge how we experience architecture. We have invited participants from different disciplines – a performer, a poet, and a sound artist – who will explore how we interact with and discuss architecture. The workshops will emphasise a connection with the building while exploring ideas of disconnection and island states.'