Lara Karady and I were invited by acoustician Trevor Cox to exhibit our listening devices at the latest Tate Lates at the Tate Modern.
The Tate Lates evening consisted of a series of stands and workshops, which were all tangentially linked to the new Rauschenberg exhibition. Our stall explored the act of listening in the context of the link between Rauschenberg and John Cage. The two shared a mutually influential artistic friendship, perhaps most notably manifest in the relationship between Rauschenberg's White Painting and Cage's 4'33". White Painting consists of a series of blank white canvases, and as Cathrine Craft writes, 'Cage was astonished by the White Paintings, which showed him how artists could work with, rather than against, the ever-changing nature of their surroundings.' This work influenced Cage's 4'33", which accomplishes in the audible realm what Rauschenberg's work accomplishes in the visual realm.
Cage, and his preoccupation with listening were the jumping-off point for this listening exhibit. The devices initiate an engagement with the act of listening through reframing our sense of auditory perception. I composed four short text scores, which provided the opportunity for the public to engage with the devices on their own terms. They prompt the listener to consider their awareness of the sound field, comparative listening, spatiality, noise and silence, and properties of sound.
Those who engaged with their devices in turn offered their own insightful perspectives on sound and listening. These can be heard in the audio clip above.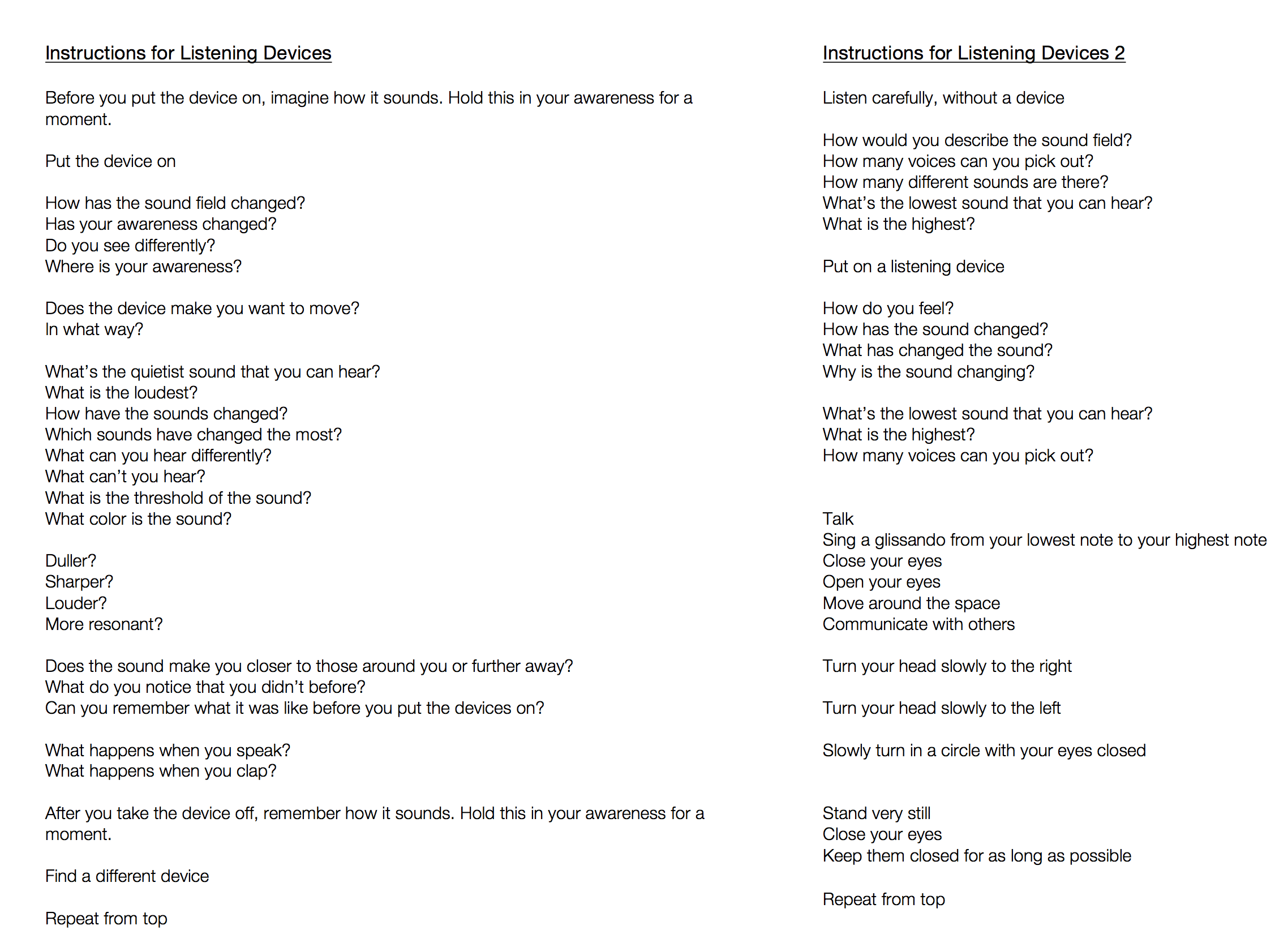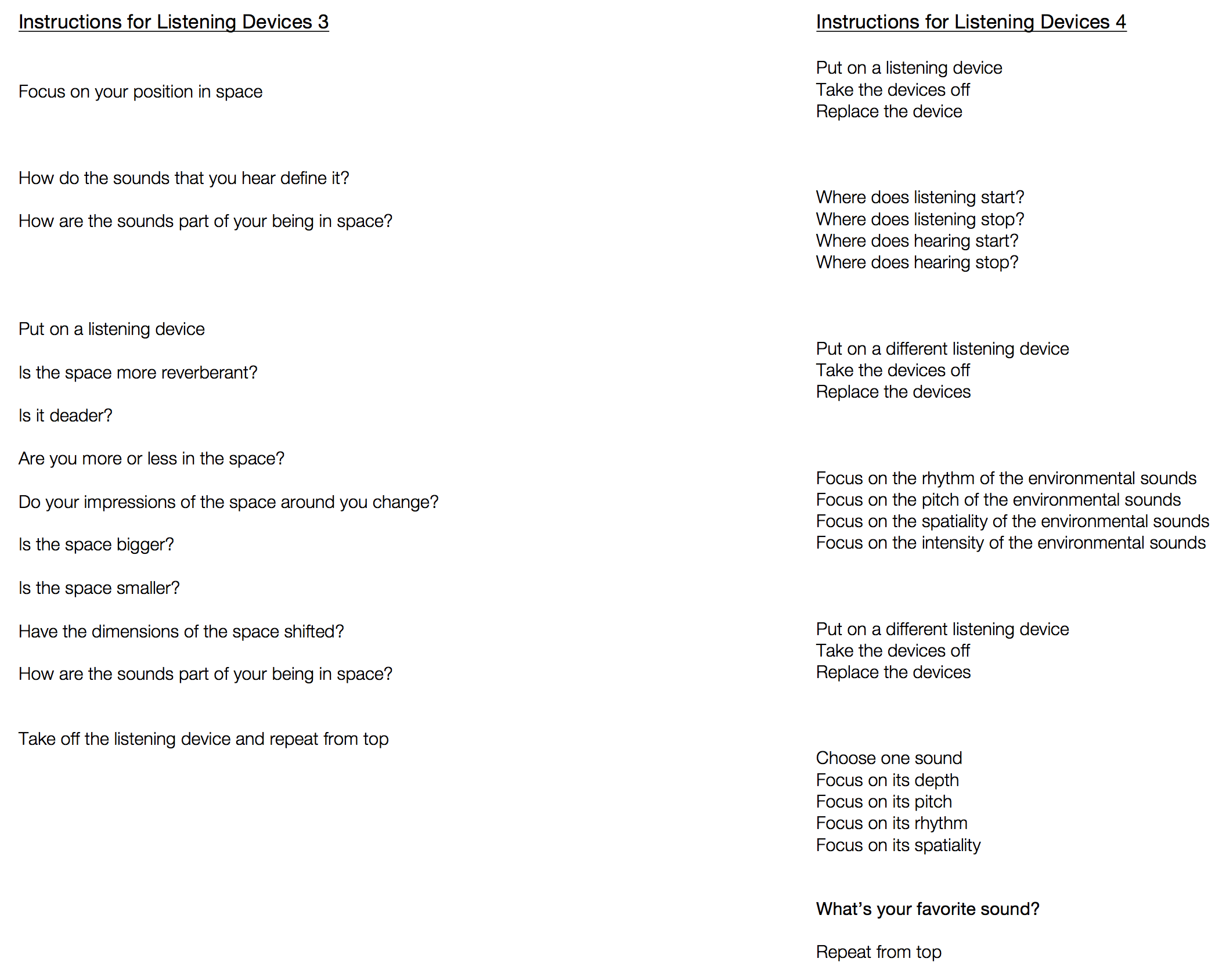 all images by Tate Photography (Samuel Cole)