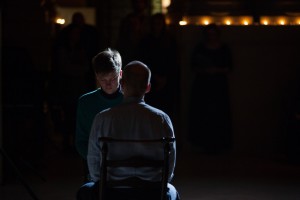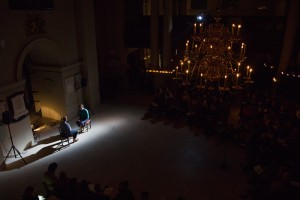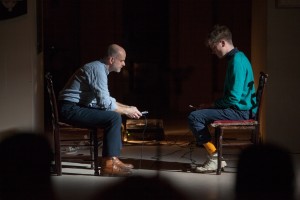 In December, I had the pleasure of being involved in a performance of Piano Phase by Steve Reich, on Nintendo Game Boys as part of the Musarc Christmas concert as St George's church, Bloomsbury. The performance was featured alongside interventions and performances by Neil Luck, Claudia Molitor and Uriel Urlow; traditional and modern choral repertoire by Benjamin Britten, Howard Skempton, Olivier Messiaen and John Tavener; and an audio screening of Pavel Büchler's 12-inch record LIVE. 
The version of the piece which I performed alongside Joseph Kohlmaier was developed by Australian musician Pselodux, using the Nanoloop sequencer for gameboy. The notation for Steve Reich's original score is stored into memory banks inside the sequencer and then phase-shifted live. Perhaps the most special aspect of the performance was the acoustic of St George's church, which created a beautiful tonal haze around the relentless quaver pace of the piece.
Have a listen to the recording below.
All Images by Iannis Katsaris